How to Hire Responsible Helpers for a Day Nursery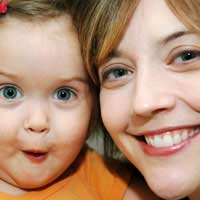 Those who seek jobs in a nursery or other child care facility need to understand the importance of being responsible and reliable because parents are depending on them to provide consistently good care for their children. Training and licensing are important, but sometimes the most important characteristics of a good child care provider are the ones that are simply part of their nature.
What to Look for in a Nursery Helper
Before deciding between candidates for jobs at their day nurseries, owners would be wise to consider a number of factors. Licensing requires that at least half of the staff at day nurseries be qualified in an early years discipline, so whenever possible, choosing someone with an education is wise. Since not all employees must meet this criterion, though, other valuable traits can be enough to secure someone a job as a nursery helper.
An overall sense of responsibility and an eagerness to learn may be the most important traits to look for in potential employees. For example, inexperienced workers may have been stellar students, proving not only intelligence and a good work ethic, but also an ability to dedicate themselves to a goal, more than making up for their lack of applicable work history. It's important to check references for all candidates who are under serious consideration – often times, a few phone calls can give valuable insight to a person's overall likability and sense of responsibility.
Smart Recruiting for Day Nurseries
Sometimes schools host recruitment events and allow businesses to attend, giving students the chance to meet with potential employers. Beginning a career as a child care provider can be as easy as starting as a helper in a day nursery and then pursuing an education in child psychology or early childhood development to help with career advancement. Privately sponsored job fairs are also good places to look for high-quality candidates. Owners may also find well-qualified individuals through ads in local newspapers, where many people turn first when looking for jobs.
Rewarding Responsible Behaviour for Day Nursery Helpers
Once reliable people are on the payroll, it can help for day nursery owners to provide incentives that reward ongoing responsible behaviour. Parents are likely to appreciate knowing that their children will be with the same provider or small group of providers for a length of time, so keeping good employees is every bit as important as hiring them. Offering encouragement and recognisition for a job well done can promote responsibility in the workplace, and may even inspire other, less motivated employees to strive for improvement.
Establishing standards of desired behaviour for employees can be beneficial to day nursery owners, since workers are far more likely to be successful if they are aware of what is expected of them. Writing and posting a mission statement for the business may be a good idea, helping everyone to stay focused on the most important aspects of their jobs. Employee contracts have also been useful for some, with the responsibilities of all partied clearly spelled out.
RUN A DAY NURSERY IS FOR SALE.
This website is for sale [more info].
You might also like...
Yes you wrote a very good article pointing out some very good points on how to hire a good and responsible helper, I feel that is important to know those things because what the helper will be doing in the end of the day is look after our kids.
Otis
- 21-Mar-12 @ 5:19 PM