Tips for Setting Fees at Your Day Nursery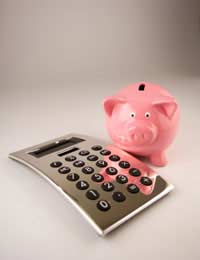 When opening a day nursery for children, a number of considerations must be made before setting fees, including the costs of running the business and the local economy, so that earnings are in proper proportion to expenditures. Fee schedules are likely to vary a great deal from one area to another, so it important to have an understanding and familiarity of the neighbourhood before establishing centre fees.
Budgeting for a Day Nursery
All businesses need to have a budget in place in order to keep an eye on expenses and operate at a profit. It doesn't have to be fancy or complicated, but keeping track of income and expenses is necessary, not only for determining fees, but also for tax purposes. As with household budgets, there needs to be some flexibility and a portion of income needs to be set aside for the occasional unexpected expense.
Typical Expenses at Day Nurseries
Running a nursery for children has a number of expenses that are common to most businesses, such as rent or mortgage, utilities, payroll, and insurance, but each individual type of business is likely to have its own unique needs, and child care centres are no exception. Start up costs can be considerable, but even after the initial equipment has been purchased and paid for, ongoing expenses must be considered. Food and beverages for the children, cleaning supplies, and craft items will need to be restocked regularly, and funds must also be made available to replace worn or broken toys and equipment, as even the best quality items do not last forever. Some day nurseries provide transportation for children, whether on a regular basis or for occasional outings, so those that do must consider the cost of purchasing and maintaining vehicles, as well as additional insurance coverage. Finally, employee benefits, such as tuition reimbursement and medical insurance coverage need to be added to the tally for centres that offer them to their workers.
Offering Part Time and Full Time Rates
Once potential day nursery owners have a fairly good idea of what their expenses are likely to be, they can begin to estimate how much income they will need to generate in order to run a successful business. Everyone wants to maximize their earning potential, but realistic attitudes about reasonable fees must be kept in mind. Working parents have to be able to afford care for their children, or they may as well stay at home until the kids are older and in school full time. If the fees involved in placing their children into day nurseries become prohibitive to working, nursery owners will soon find themselves short on clients, so costs must be kept as reasonable as possible. Some centres offer reduced rates for part time attendance, while others choose to operate on a flat weekly fee basis. Either option is acceptable, as long as it meets the needs of the community in which the centre is located.
Fees for "Extras" at Day Nurseries
Many parents today hope that their children will spend their time participating in enriching activities while at the nursery, and they are willing to pay a premium price for "extras." Offering outings, music lessons, athletic coaching, foreign language instruction, and extended hours can all help owners of child care facilities to boost their incomes, whilst providing valuable services to the families in their neighbourhoods. Upscale areas are more likely to choose centres that have expanded services, although some working class families may choose to participate in such programmes, as long as the costs are kept within their reach.
RUN A DAY NURSERY IS FOR SALE.
This website is for sale [more info].
You might also like...
Hello, I am wanting to set up a day nursery. I am a qualified secondary school teacher with 4 years experience. I have no experience in childcare. I have figured out which location to open the nursery but haven't yet found a property. I will indeed be the propertier for this business but I am sure I will need a nursery manager? I was very keen in knowing how much nurseries make roughly on a monthly basis? I am looking to open a nursery with 20 spaces. Please could some one be in touch. Mahera
Myra
- 13-Aug-17 @ 12:51 AM