Setting up Parental Contracts for Day Nurseries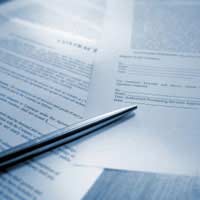 When looking to open a day nursery or other type of child care business, it is wise to consult with a lawyer to be sure that all of the necessary paperwork, including business contracts for parents, is in order and in accordance with current legal guidelines. Without parental contracts, day nurseries can have a much harder time getting parents to comply with centre policies.
Policies about Fees
Establishing a fee schedule is one of the most important considerations when putting together parental contracts for day nurseries. Disputes about payment due dates and late fees are often the largest cause of misunderstanding between parents and child care centres, so it is important that the terms be well defined and written in clear, easy to understand language.
Deposits and Late Fees
Upon signing the contract, many nurseries require that parents leave a deposit to hold a spot for their child, usually non-refundable, should they change their minds and choose a different centre. This fee is often subtracted from the child's last week of care, once the child has been in attendance. By securing a deposit, centres can help to assure that they will not be left underpaid, should the parents leave whilst owing a sum. In most cases, weekly or monthly tuition payments are due in advance so there is little chance that there will be unpaid tuition, but when necessary, the deposit can be used to cover fees for late pick-ups or other miscellaneous charges that are stipulated in the contract.
Sick Child Policies
It is important for parents to have a clear understanding of the sick child policy at their children's day nurseries, so the terms should be included in the business contract. Sometimes, parents and child care centres have different opinions as to what constitutes an illness serious enough to warrant keeping the child at home, so it's wise to have a clear and specific policy in place. Along with a listing of conditions that require keeping a child away from daycare, the sick policy should include instructions for parents who wish to have medications administered to their children during the day.
Behaviour and Discipline
All children misbehave at times, and caregivers in nurseries must be granted some authority to implement disciplinary measures as needed. Child care providers need to use centre-approved methods of punishments, however, and each daycare facility should outline their discipline policies in their legal contracts. Respectful correction is required when dealing with children, and centres should make it clear in their contracts that they utilise only such measures. Typically, short time-outs and gentle verbal reprimands are sufficient for keeping young children well behaved. Children should never be yelled at or belittled when they have been naughty, and any type of corporal punishment is entirely unacceptable.
Individualising the Parental Contracts
As each family is different, the needs of each may vary a bit and special considerations should be noted in the legal contracts that are signed upon enrolment. Child care businesses take an important responsibility for the care of youngsters, so they must exercise the utmost caution in matters of children's health and safety. Children who require ongoing medication for conditions such as asthma or diabetes should have that specified in their contracts, as should any known allergies. Finally, parents should specify in their contracts the names of people who are authorised to pick the child up from the nursery. For the protection of children, if anyone other than the parents will be collecting the child, such as grandparents or other family members, permission to release the child to these people needs to be included in the daycare contract, which is signed by parents and the owner or manager of the facility.
RUN A DAY NURSERY IS FOR SALE.
This website is for sale [more info].
You might also like...