What Qualifications Are Needed to Run a Nursery?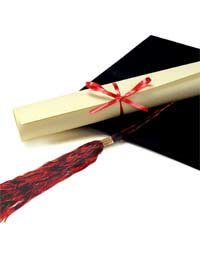 Q.I want to buy a nursery and have seen one that is perfect. I have a degree in Education Studies and work experience within an educational set and in a nursery school. In the last year I have become a qualified childminder. To manage a nursery what qualifications do you need? I know that I have to do a EYPS course but what others do I need?
(Mrs Clare Forsyth, 14 September 2008)

A.
Congratulations on choosing such an important and valuable career path – there are few vocations more worthy than providing quality care for the youngest members of our society! You are certainly off to a good start with your current training and qualifications, and the fact that you have experience in childcare indicates that you will be a good fit as a nursery owner/manager.
As you've indicated, getting your EYPS (Early Years Professional Status) is definitely your next step, since the Government hopes to have an Early Years Professional in every centre by 2010 and in all daycare environments by 2015. There are four pathways available to gain the EYPS, which can take from 4 to 16 months, depending on a number of factors, including existing experience and expertise, as well as individual circumstances.
Childcare businesses are highly regulated in the UK, by both the National Standard and legislation, helping to assure parents that their children will receive the best quality care and early education. When you register as an owner of a day nursery, you will be the one ultimately held responsible for all aspects of your centre, including safety, meals and snacks, discipline, education, and even fun. Even though you are likely to have employees who help you to carry out the day-to-day tasks, you remain answerable for the running of the facility. The Government's National Childcare Strategy, Sure Start and the Childcare Act 2006 have all helped to tighten regulations on the child care industry, so it's important to be sure that you understand all of the newest standards for yourself and for your prospective employees.
There are 14 National Standards by which your day nursery must abide. These include hiring suitable help, organising all aspects of care, providing activities that are considerate of the children's needs, assuring a safe and welcoming environment, selecting appropriate toys and equipment, promoting safety both on the premises and while on outings, creating and enforcing health and illness policies, providing foods and beverages that are fresh and nutritious, promoting an anti-discriminatory atmosphere of acceptance, accommodating special needs, appropriately handling behavioural issues, communicating effectively and respectfully with parents, complying with local child protection procedures approved by the Area Child Protection Committee, and finally, maintaining complete and accurate records.
Beyond meeting the requirements as they apply directly to caring for children, you may want to consider seeking some knowledge in the general practical matters related to running a business. Understanding demographics, securing property, marketing, insurance, legalities (contracts, payments, etc.), and customer service are vital to the success of your business. While opening and operating a day nursery is often an expression of love and caring for the welfare of young children, it is also a business venture and as such, needs to be run with efficiency and an eye on the bottom line.
Best of luck with your day nursery – I hope that it is enormously successful and brings you a great deal of satisfaction!
RUN A DAY NURSERY IS FOR SALE.
This website is for sale [more info].
You might also like...
Hi I have 13 years in healthand social care for adult and about a year for children in respite care. I have never worked in nursery. what qualification do I need to head and manage a nursery
itee
- 29-Mar-19 @ 4:01 PM
I am an Indian. What qualification would need to become a owner & teacher of nursery school?
sabya
- 7-May-18 @ 11:33 AM
What qualifications is needed to open a day nursery in Northern Ireland
LAUREN - Your Question:
Hello my name is lauren and I am planning to set up a day care nursery. I am wanting to know what kind of qualification would I need and what other kind of thing are needed thank you lauren beer
---
Our Response:
This article should answer your question. You can see more via the gov.uk link
here
.
RunADayNursery
- 4-Jul-17 @ 12:16 PM
hello my name islaurenand Iam planningto set up aday carenursery.I am wanting to know whatkindof qualificationwould I need and what otherkind of thingare needed thankyou lauren beer
LAUREN
- 3-Jul-17 @ 8:05 PM
What qualification and exprience do i need to open a daycare centre or nursery in UK? im from malaysia but i have bachelors in Law from UWE,Bristol. Also,please guide me the steps to own a daycare centre or nursery? tq
What qualification need to have own nursery but i am accountant holder. i am from Malaysia
nathu
- 13-Mar-17 @ 5:48 AM
What qualifications is need to become to run your own nursery in Northern Ireland?
Eithne Ferguson
- 14-Sep-16 @ 5:41 PM
what qualification required to become owner of the nusery.
Ritu
- 23-Jun-16 @ 10:28 PM
Procedure for open english medium school?
jabeen
- 29-May-16 @ 9:52 AM
mathy - Your Question:
I have o/l resuld onley I like nursery teaching course study.plz help me any ideya
---
Our Response:
Please see National Careers link
here
which should help you further.
RunADayNursery
- 21-Apr-16 @ 2:43 PM
I have o/l resuld onley i like nursery teaching course study.plz help me any ideya
mathy
- 21-Apr-16 @ 5:24 AM
Hi, I have a degree in education and have worked in nursery settings for the past 5 years.. although I have my degree it is not classed as a qualification which allows me to open my own nursery. Am I right in thinking that if I had a childcare level 3 qualification then I am able to open my own nursery?
Becky
- 9-Dec-15 @ 9:43 AM
Hi I have a pgce in ks1 & 2 and qts. I taught in year 3 as a teacher for 2 years. For the past 2 years I have been working at a independent nursery school. I was wondering if I am qualified to head a nursery with my current qualifications? Any advise would be greatly appreciated
Jamie
- 3-Oct-15 @ 11:49 AM
What qualifications do you need to become a manager of a crèche ?
Beth
- 22-Jul-15 @ 8:45 PM