Tips for Avoiding Employee Turnover at Your Day Nursery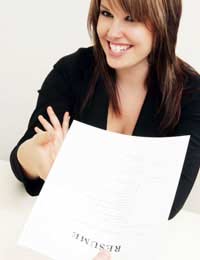 When looking for child care, many parents hope to find centres that have low employee turnover rates, increasing the chances that their children will have the benefit of consistency in caregivers. Day nursery owners who are establish good relationships with offer pleasant working terms for employees go a long way toward investing in the success of their businesses.
Hiring Career Minded Employees at Day Nurseries
One of the best ways to keep long term employees is to interview carefully, recruiting candidates who are looking for careers in child care, rather than viewing the job as a stepping stone to different positions. Those who have taken the initiative to get an education in early childhood development are typically good bets, showing that they have an interest in guiding kids through their first important developmental milestones, as are those who have experience as nannies, but are looking for the stability that working for a centre can provide.
Employment Terms than Gain Employee Loyalty
Helpers at child care centres do not typically earn impressive salaries, but there are steps that employers can take to earn the loyalty of good employees, increasing the chances that they will stay on long term. Cash incentives are always welcomed, so offering performance and longevity bonuses can help to attract and keep top notch child care workers. Increasing paid holiday time at set intervals for continuing years of employment discourages job-hopping, and allowing some flexibility in the work schedule is a meaningful perk for many.
Offering employees tuition reimbursement for work-related classes can benefit owners of day nurseries in several ways; not only will they have employees who are kept abreast of the latest developments in child care, they can also require that workers remain for a certain period of time before qualifying for educational incentives. Finally, free or significantly reduced enrolment rates for the children of employees can be a deciding factor for some workers, who may waver as whether or not to return to work after the birth of a child.
Smart Ways of Investing in Your Day Nursery
Every business requires that its owners take steps to reinvest in the continuing growth of the company, and day nurseries are no exception. Some investing is financial; buildings and supplies need to be kept in good repair, replacing items as necessary, but not all investments are solely money-based. Realizing and acting upon the reality that good employees are highly valuable business assets, smart owners of day nurseries or other child care facilities take steps to recruit and maintain the best staff that they can afford. It will certainly cost money to keep responsible child care helpers, but employer attitude may be just as big a factor as salary. Offering sincere compliments, encouraging a "team" attitude, and taking a genuine interest in the personal lives of employees are all ways to show that workers are valued and appreciated.
Providing continuing care with the same individual or small group of carers can be beneficial to young children, so day care facilities should do all that they can to maintain a consistent staff. Kids often develop strong emotional attachments to their daily caregivers and it can be hard for them if the people that they've grown to love are suddenly replaced by new faces. This can be especially troublesome if the employee turnover rate is high - after a time, some children may hesitate in allowing themselves to bond closely, feeling that the person will leave them anyway.
RUN A DAY NURSERY IS FOR SALE.
This website is for sale [more info].
You might also like...