Choosing the Right Day Nursery for Your Child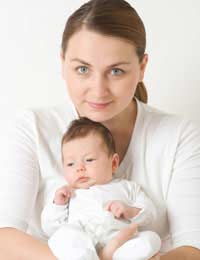 Choosing the right day nursery for your child can be a daunting prospect – you want to choose the very best for your little one, where you know he or she will be well cared for, loved, made to feel secure and where they will have fun.
But with a little advice and some shopping around, you can be sure that there is a nursery out there which will feel just like a second home.
What's on Offer?
First of all, you need to consider what's on offer in terms of day nursery in your vicinity. Your local authority should be able to provide you with an up-to-date list of all the nurseries and day-care centres in your area, but you can also look in your local telephone and business directories, do an Internet search and consider institutions such as you local church, primary schools and theatre - as many now offer nursery facilities. And don't forget your place of work – many forward-thinking companies now run nurseries for staff children, as well as offer discount voucher or tax credit schemes for members of staff who use them.
Location and Opening Hours
Once you have a shortlist of possible contenders, the next thing to do is think about the practicalities of taking and collecting your child from the nursery. Is it on the way to your workplace? Who will do the drop-offs and pick-ups? Will you be able to get there easily in case of emergency or bad weather? Also, do the opening times of the nursery and the number of days and hours they can offer your child coincide with your work commitments?
Although the quality of the nursery is the most important thing, you will be going to and from the nursery a fair amount and it can make life easier if it is easy to reach and fits in with your schedule.
Atmosphere
Now you have got to the all-important stage of nursery visits.
Put your nurseries in order of preference (although you won't have too much to go on at this stage), and contact each one to make an appointment to visit. Keep a pen and notepad handy to write down how your phone call is received and whether you have felt welcomed as a prospective new parent - even at this early stage it can speak volumes!
When you first enter the nursery, take stock of how you feel. Despite the obvious 'school-type lay-out, it should be a bit like coming home. If you feel happy, settled, and safe on entering the building, it will automatically translate to your child. Again, notice how you are welcomed and as you are given a tour of the building try to soak up the atmosphere and analyse your reactions.
Staff Morale
Whilst going around the nursery, have a look at the staff. Are they looking happy? Are they interacting well with the children? Are they smiling and communicating well with the younger ones? Are they cuddling and comforting the babies? If the nursery nurses are just standing around, looking bored, not smiling, telling a child off, or leaving them alone, then it is not a good sign.
On the other hand, if they are really enjoying the company of the children and vice versa, then this shows. Speak to the staff and ask if they are happy working at the nursery, how long they have been there and if they plan to leave, as the answers to these questions will tell you if the nursery has a happy and dedicated workforce or not.
Décor
Although of course, the happiness of the staff and children is of paramount importance, the way the building looks should not be ignored altogether. Is it light, bright, and friendly? Is there artwork displayed on the walls? Are there lots of toys, books, and games on offer? Are the rooms divided into specific areas - for instance a quiet corner, a dressing up corner or a messy corner? Is it well organised and clean? The answer should be 'Yes' to all of these questions in good day nurseries.
Reputation
Finally, ask around as to the reputation of the nursery. If you don't know any other parent whose child attends, then ask the manager for some references you can follow up and talk to the parents who use the nursery. They won't mind and will probably be able to offer you a good insight as to how its run and whether their children are happy.
Each child is different and each parent will come to different conclusions as to the best day nursery for their child. But by looking around and doing your research, you can offer your child a wonderful and stimulating environment which you won't be guilty about exposing him or her to.
RUN A DAY NURSERY IS FOR SALE.
This website is for sale [more info].
You might also like...