Continuing Breast Feeding With Your Child at Nursery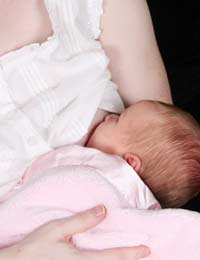 For some mothers, returning to work and placing their child in a day nursery can be a very emotional experience. Not least, because many don't feel ready to give up breast-feeding their baby.
However, with careful planning and a little organisation, there is no reason why you should need to do so. Read our guide below to find out more.
Preparing to Leave your Child
Once you have settled on a good day nursery for your child, you need to prepare your own body for the separation. However, this does not mean giving up your regular feeds if you don't wish to, it just means changing things around a little.
First of all work out what your new schedule will look like and when you will be with your baby and able to breast-feed him or her. Then start to change the timings of your feeds to fit in with the new pattern. Over a few weeks, this will make all the difference.
Invest in a Breast Pump
Hopefully, once your child is at nursery, you will be able to continue with a morning and an evening feed as normal – but there is nothing to stop your child being deprived of your own milk during the day as well.
By investing in a range of bottles, teats, and a breast pump, you can store milk in sterilised bottles, clearly labelled in date order and pop them in the freezer. Then when you are not able to be with your child in person, you can still be sure your baby is getting your own milk.
Check with the nursery that they will accept bottles of expressed breast milk, or EBM (all good nurseries should do so), and then starting well ahead of time, whenever you feel full of milk or you have done a feed on one side, take a little extra from the other breast (alternating at each feed). In this way, you can build up a supply of extra bottles of your own milk which can sustain your baby during the day, be used to mix any solids, or add to his or her other bottled feeds.
Adapting your Milk Supply
You will find that as soon as you adapt your feeding times, your body should soon follow. After a couple of days of possible discomfort (a feeling of being over-full), you should find that your breasts will begin to make milk just at the times you need it.
Nevertheless, if you wish to, you can always take your pump to work and find a quiet area in which to express the excess, if you want to either bottle it for later or keep your flow going so that you don't have problems at the weekend or on any days off, if you work part time.
Workplace Nurseries
If your nursery is located close to your place of work, or if perhaps you're using childcare facilities provided by them, then you should be able to take time out in order to breast-feed your baby.
Whilst not making it into an overtly public matter, or taking more time out than would be otherwise acceptable, at the same time, don't be shy about it.
Arrange with the nursery to go in during your lunch hour or break time and make sure you have a quiet and secluded place in which to feed.
All in all, leaving your child at a day nursery should not preclude being able to continue breast feeding if you and your baby wish to do so.
RUN A DAY NURSERY IS FOR SALE.
This website is for sale [more info].
You might also like...