Play Safety at Day Nurseries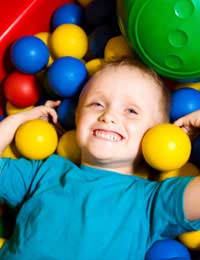 The safety of children needs to be a high priority, whether that are utilising the playground equipment or simply enjoying indoor play at their child care facilities. Caregivers need to be alert to situations that can be hazardous for kids and try to minimise the chances that children will be injured while on the slides or other playground pieces.
Choosing and Maintaining High Quality Equipment
Parents may be able to get by with medium quality playground equipment when they are choosing pieces for their gardens, but the constant use that climbing frames, slides, and other items designed for outdoor recreation get at child care centres requires that these pieces be incredibly durable. Of course, quality is likely to cost more initially, but over time, long lasting playground equipment will save money over cheaper pieces that need constant replacement.
Proper maintenance of recreation equipment is essential for the safety of the children, so owners and managers of daycare facilities need to inspect playground equipment regularly to be sure that there are no loose or worn parts. Repair and replacement are bound to be needed at some point, so funds should be set aside for these expenditures.
Establishing Safety Guidelines for Day Nurseries
Although kids may turn their noses up at the idea of rules, it is important for nurseries to establish guidelines for the safe use of all pieces of both indoor and outdoor playthings. Children need to be taught early to wait for their turns without pushing or shoving others and those who refuse to play by the rules should be removed for a period so that they understand the importance of playing in a safe and cooperative manner.
The Importance of Hiring Responsible Child Care Workers
Even the very best playground equipment cannot keep kids safe; it is important that responsible caregivers be on hand to keep a close eye on children, who can sometimes engage in unsafe behaviours when they are left unattended. Nursery staff should help younger children on the steps of slides and offer a hand to children who may feel unsteady on climbing frames. Older kids are likely to be more physically coordinated than their younger peers, but they may also be inclined to test their limits and show off for friends, putting them at increased risk for injury.
Being Prepared to Handle Emergencies at Daycare Centres
While most injuries at day care centres are of the skinned knee variety, there is always the potential for serious emergencies to arise, so staff members need to be prepared to handle a variety of situations. Emergency procedure policies should be well established and understood by all employees, and all child care facilities need to post their policies for all to see.
For the safety of all children in attendance, nursery staff members should receive training in CPR and life-saving techniques, keeping their certifications current. Owners need to keep their employee files up to date to be sure that all staff members are qualified in lifesaving, and may want to host refresher courses on site for all workers.
RUN A DAY NURSERY IS FOR SALE.
This website is for sale [more info].
You might also like...