How to Plan for Indoor and Outdoor Play at Your Day Nursery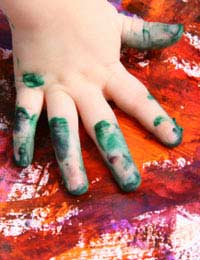 Weather permitting, owners of child care centres should provide both indoor and outdoor playing opportunities for children, choosing safe playground equipment for outside and a variety of toys, balls, puzzles, and other items for children's indoor entertainment. With careful planning, play areas can be fun and safe for children of varying ages, keeping them happy and engaged while their parents are at work.
Planning for Outdoor Play at Nurseries and Preschools
Taking kids outdoors to play can take considerable planning and patience, but they will thank you for the effort. Parents understand the frustration of getting kids into jackets, boots, and mittens, only to have them asking to use the bathroom once they are all bundled up, but unless the weather is prohibitive, it's good to get children outside for at least a short while each day. Allowing them to run, climb, or toss a ball back and forth can help them to burn off some of their natural energy, making it easier for caregivers to keep them calm and focused once they are back inside.
Ideally, kids should get two outdoor play periods daily, the first after morning snack time, which should help them to rest well during afternoon naps, and the second once they've had their afternoon snacks. Alternating indoor and outdoor play times can help kids to avoid boredom and no matter which they prefer, they've always got something to look forward to.
Creative Indoor Play
The days can go by pretty quickly at day nurseries, so caregivers need to make the most of each segment. Indoor time is typically sectioned into several blocks of time, each dedicated to a different goal. Meals, snacks, and rest can take up a substantial portion of the day, so the time slots in between need to be used wisely. Making time for creative play is especially important because games of make believe can help kids to work out their worries and concerns by "practicing" life skills, making real-life situations easier for them to handle.
Learning Through Play
Children are constantly learning, just so they are presented with interesting situations and conversations. Caregivers should reinforce the basics when talking to young children by naming the shape and/or colour of objects as they are given. For example, rather than simply handing toys to children, carers can say, "Would you like the big yellow dump truck?" Using descriptive language helps kids to learn about the qualities of objects, without having to sit and listen to "lecture" style teaching, which is not only dull, but is rather ineffectual with young kids.
Choosing Toys and Equipment for Day Nurseries
Children should have access to a wide variety of playthings when then are at a nursery, preschool, or other child care facility, so when choosing toys and equipment, owners should be sure that they have included items that will provide entertainment to kids of different ages and interests. Quiet games, puzzles, toys for soft play, musical instruments, dress-up clothes, computer games, and equipment that encourage physical activity are all good choices. It's also wise to purchase the highest quality items possible, because unlike in home environments, toys and equipment at day nurseries typically get steady use, all day, every day, so they have to withstand a great deal more wear and tear than the products intended for family use only.
You might also like...