Understanding Sleep Safety for Day Nurseries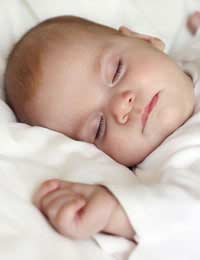 Day nursery owners need to be mindful of all matters of child safety, and one of the most important may be the prevention of cot death by understanding and implementing sleep policies that look out for the health and safety of each baby in the centre's care. Choosing appropriate beds and bedding for all children who are of napping age is vital to children's safety, so keeping abreast of all current safety recommendations is necessary.
Training Nursery Employees in Child Safety
All staff members at nurseries and other child care facilities need to be fully trained in the centre's safety policies, so owners and managers of such businesses should schedule regular employee meetings to go over all policies and provide updates to any possibly outdated information. Daycare helpers can only help to keep children safe as they sleep if they are made to understand appropriate sleep positions and bedding choices for young babies.
Choosing Safe Cots and Bedding for Babies at Nurseries
All cots used for babies in day nurseries should be in good repair with no loose or missing parts, free of lead paint, have slats that meet current safety standards, and be made up with appropriate bedding - there is a great range at Kiddicare. It is not safe for small babies to sleep with soft bedding or toys, so these items have no place in the cots of infants. Cot death is most common amongst children under one year of age, so every caution must be taken when placing young children down to sleep.
Keeping Health Records for Children at Nurseries
While cot death, by its very definition, is the unexplained death of an otherwise healthy small child whilst they are asleep, caregivers need to be alert to signs that babies may be feeling unwell, especially if the babies are exhibiting any respiratory symptoms. Additionally, complete, current, and accurate medical records need to be kept for each child at nurseries, so that caregivers are aware of any potential health problems that the children may have. Centres can make a practice of informing parents if their child falls behind on recommended immunizations, because fully immunized kids are at decreased disk of cot death compared to their unimmunized peers.
Sleep Safety Standards for Babies
Current standards for the prevention of cot death stress the importance of putting babies down on their backs - never on their tummies. Once they are old enough to roll over independently, it is not necessary to reposition them if they roll on their fronts to sleep, but they should still be placed into their cots facing up. Additionally, there is evidence to suggest that pacifier use reduces the incidence of cot death, so babies who do not object to pacis should be allowed to have them at nap time.
Bedding matters a great deal, beginning with the mattress, which should be firm and fit snugly into the cot's frame, leaving no gaps along the edges. Pillows or thick, cushiony blankets shouldn't be utilised as they pose a suffocation hazard for babies, and while stuffed toys are cute, they should never be placed in to the cots of infants.
Babies should be placed into cots "feet to foot," meaning that their feet should be near the foot of the cot, minimising the chances that they will slip down under the covers. Covers should be lightweight and should never go higher than a baby's shoulders and they should be tucked under the sides of the mattress to keep them from shifting and tangling. Finally, the temperature of the room should be kept moderate - babies need not sleep in excessively warm environments, in fact, to do so puts them at increased risk.
Prevention is key when considering the health and safety of babies and children in the care of day nurseries, so every possible precaution should be taken when it comes to safety matters. Choosing age appropriate beds and bedding for babies is essential, and carers need to be diligent about checking in on sleeping babies regularly. While there is no way to fully guarantee the safety of babies, it is important that all current recommendation be followed closely, reducing the chances that a tragedy will occur.
You might also like...