How to Choose the Right Location for Your Day Nursery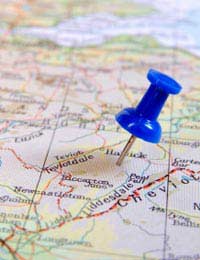 When planning a nursery, daycare, or pre-school for children, potential business owners must consider a number of factors, including cost, ease of access for clients, and the need of such a service in the area. Urban locations are typically more in demand than rural ones, where Mums may be more inclined to stay at home with their children rather than seeking professional caregivers to mind their children whilst they are at work.
Ideal Location for a Nursery
If potential nursery owners were to make wish lists that covered the characteristics of the perfect location for their businesses, there would be many items on the list. Of course, affordability counts; it hardly matters if a place seems ideal if the cost puts it out of reach, so it's important to have a budget in place before shopping for a daycare site.
Additionally, it is wise to familiarise oneself with a community and understand the needs of residents and employees of nearby businesses before settling on a location for a day nursery. Learning about the demographics of an area can save a lot of grief and help business owners to place their child care centres where they are needed most, helping to assure a good supply of clients. Neighbourhoods with growing families are good choices, and places with good visibility along well travelled roads often offer the best and most convenient access for parents.
Finally, care must be taken to assure that potential sites are safe and lend themselves well to becoming child care facilities. Level outdoor surfaces, fenced gardens for play, sufficient kitchen and bathroom space, spacious playrooms, and ample parking for parents are all considerations. Some improvements can be made to properties that meet most of the criteria, but it's important to remember that labour and materials to upgrade existing properties can add greatly to the cost of opening the doors.
Cost Considerations for Daycare Locations
When leasing or purchasing a property for use as a day nursery or pre-school, expenses need to be kept in line with expected income, so care must be taken to have a good idea of the earning potential for a specific location before making a commitment to accept it. Obviously, small centres are able to accommodate fewer children than larger ones, but large child care facilities also generate additional expenses, such as increased staff and supplies. By envisioning the nursery as an already functional entity, owners will have the information they need to reasonably estimate both anticipated income and expenditures, making it far easier to come to a decision about the affordability of specific locations.
Meeting Consumer Demands
In theory, successful child care centres would need nothing more than a safe, comfortable and convenient location, age appropriate toys and equipment, and a well trained and caring staff to tend to the children throughout that day. Many of today's parents have come to expect much more from their children's caregivers than was the norm a generation ago, however, so it is vital that owners of potential daycare facilities are attuned to the needs of their communities. Extended hours, menus that address special dietary concerns, and lessons in languages, musical instruments, and sports are all very much in demand in some areas. Choosing a location for a day nursery encompasses far more than simply finding an available and affordable storefront; it requires a depth of knowledge about the needs of potential clients and a willingness to provide programmes that meet and exceed consumer demands.
RUN A DAY NURSERY IS FOR SALE.
This website is for sale [more info].
You might also like...
Hi i planning to buy an end terrace to start a nursery. I would like know more about how to convert from domestic to non domestic nursery. The house is small with Lounge Kitchen Washroom Gfloor 3 bed room upstair. Is it suitable for day care?
Eunice
- 24-Mar-17 @ 3:07 AM
Hi I'm looking into setting up a day nursery. I would love advice on how this can happen by buying a house. Is there laws/guidance on how to convert a house to a nursery. Many thanks Mrs l Murphy
Lmurphy
- 14-Mar-16 @ 8:58 PM