Tips for Making a Day Nursery Appealing to Parents and Kids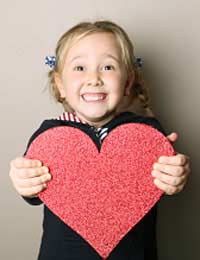 In order to run a successful day nursery, the facility and its programmes must appeal to both parents and children; education minded parents must be assured that their kids are learning throughout the day, while children need to feel engaged and cared for. Smart daycare providers design their centres and activities to make them appealing to both generations.
Making a Good First Impression at a Day Nursery
There's an old saying that goes, "You never get a second chance to make a good first impression," and while it may sound trite, it's certainly true. When setting up a day nursery, owners must pay close attention to the overall look and feel that potential clients will get as they walk through the doors for the very first time. The greeting area should be bright and welcoming, and all visitors need to be approached warmly and immediately upon arrival. The centre should be clean and all equipment needs to be in good condition and set up to encourage children's interest. It can help to ask a friend to step through the doors and give their initial impression since it can be hard to be objective when you've been setting up.
Quality Educational Opportunities at Child Care Centres
Parents are no longer satisfied with old fashioned "babysitting," and typically look for day nurseries that pay attention to early childhood education. Children may spend a great deal of their day in a nursery environment, so it's important that they are learning as well as having fun. Offering specialty lessons in music, sports, and foreign language can hold a great deal of appeal for parents who may seek centres that promote learning. Understanding the wishes of community members can be enormously valuable when planning a day nursery, and since priorities may vary depending on geographic location, those planning to open child care facilities may wish to do some research before planning their programmes.
Making Learning Fun for Kids in Daycare
Young kids learn best when they are engaged in play, a fact that well-trained early childhood educators use to the fullest. While older children can do well with traditional teaching methods, toddlers and preschool aged kids cannot be expected to sit for extended periods of time or stay on a single task for more than a short while, so daycare teachers must be trained to look for ways to incorporate learning opportunities into fun and entertaining games. Creating an environment that is conducive to both fun and learning is sure to appeal to all family members.
Hiring Warm and Supportive Staff for Day Nurseries
The ideal child care situation is one in which children feel that they are in a "home away from home," allowing them to form close bonds with regular caregivers. Encouraging parents and other family members to meet and interact with nursery staff can help them to feel confident in choosing a centre for their children. Owners should let parents know that they actively take steps to promote employee loyalty, which directly benefits children by lowering the rate of staff turnover. It's important to keep in mind that when it comes to day nurseries, parents are essentially choosing people who will stand in for them when other obligations take them away from their children. The most appealing day nurseries and pre-schools are those that offer a pleasant environment that is conducive to learning and even more importantly, gives parents a sense that the carers have a genuine desire to help the children to develop into secure, happy people.
RUN A DAY NURSERY IS FOR SALE.
This website is for sale [more info].
You might also like...
Hi, I need help!!! I'm currently working as a Dep manager within a day nursery, love my job & the people I work with, unfortunately my two bosses seem to have lost interest in their own business and until recently didn't realise how much until I decided to give my notice in.. After a bit of a shake up they've decided to pull things together!!! It's like they need to go back to basics of how to run a nursery...Can anyone point me in the right direction as what to do??? I'm stuck... I've decided to stay on as they have promised things will change...we just need a point in the right direction...They runwhat could be a fantastic nursery... Help!!!!
Gadders
- 27-Dec-15 @ 7:29 PM