Making Children Feel Valued in a Day Nursery Environment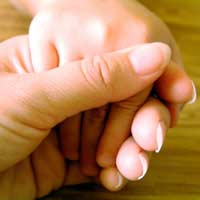 Many children spend a great deal of their waking hours in child care environments, so it is important that caregivers take time to pay attention to each child, looking out for their overall health and safety, but also letting the children know their carers value them and express their approval when the children behave well. Providing motivation, whether through smiles and kind remarks or more tangible incentives, can help kids to feel good about themselves, which is vitally important as they are growing and developing a sense of themselves.
Seeing Children as Individuals
While it impossible to provide kids with constant one-on-one attention in a group child care setting, caregivers do need to be sure that each child gets some undivided attention for at least a short while each day. Kids certainly have many things in common with one another, but they are not simply a group – each child has his or her own unique needs and interests, and to as much a degree as is possible, children at day nurseries should be afforded ways to express their in individuality.
Showing appreciation for each child's creativity and voicing approval for their good choices can help them to feel that they are truly cared for by nursery staff members, who should never lose sight of the fact that one of the most important components of their jobs is to provide loving guidance to the children in their care. Young children are looking at the world through fresh eyes; it's up to the adults in their lives to show them that they are in a warm and caring environment.
Helping to Motivate Kids toward Self-Discipline
One of tasks of adults who are in the business of child care is to teach kids to be self-disciplined and responsible. Lessons in appropriate behaviour should start young, so that by the time that they are school aged, children have a good grasp of what it takes to conduct themselves in appropriate ways. When they are very young, children can usually be successfully distracted from undesirable behaviours, simply by introducing them to alternate activities when they are engaging in behaviours that caregivers wish they wouldn't.
As kids get older and are more able to understand what is expected of them, a system of rewards often works well. Providing incentives, such as stickers, small toys or treats, or points that can be traded in for prizes can go a long way toward teaching kids to behave appropriately. After a time, good behaviours become habit, and kids are well on their way to becoming self-guided individuals.
Tending to Kids' Health at a day Nursery
Because they can be such a vital part of children's lives, staff members at nurseries need to be champions for children's health. Of course, they need to do all that they can to keep their small charges physically healthy and safe, but they must tend to the kids' emotional needs, as well. Helping kids to deal with feelings of sadness or anxiety and teaching them to express their emotions in healthy ways are gifts that the kids will utilise throughout their lives. Child care providers have a great deal of influence in the lives of children; they need to take that responsibility seriously.
Building Bonds with Kids in a Child Care Setting
Forming human connections is vital for success and happiness, so it is important for children to spend time surrounded by people who truly care about them. Fortunately, people who choose child care as their profession typically have a genuine affection and appreciation for the youngest members of society, so expressing that attitude to the children should be second nature.
Caregivers need to be directly involved with the children's play and learning experiences, and should physically place themselves where the children are playing. Sitting on the floor or at a small table with children is preferable to standing over them and it important for teachers and nursery helpers to look children in the eye when speaking with them, indicating that they care about what the kids have to say. Children often develop strong bonds with their regular caregivers, and if they are in the right profession, the caregivers return the feelings of affection.
You might also like...