Managing Special Needs Children at Day Nurseries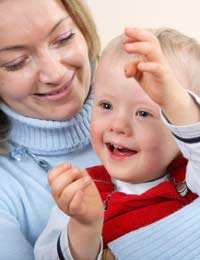 Parents of special needs children often have specific concerns about leaving their kids in the care of day nursery staff, uncertain as to whether the facility will have the education and resources to manage their child's cerebral palsy, autism, disabilities, or health concerns. Caring for kids with special need is quite manageable in childcare centres, as long as careful plans have been made to assure that the children will receive the direct attention that they need and deserve.
Working with Parents to Understand their Child's Needs
All children, those who are described as having special needs as well as those who are not, require loving and attentive care designed to maximise their abilities, tend to their physical and emotional development, and increase their self-esteem. Owners of day nurseries and other childcare facilities need to be in close communication with parents so that each child's unique capabilities are understood, supported, and prioritised when activity schedules are planned and implemented. Parents are often the best sources of information regarding the handling of their children's needs; no one knows children or cares more deeply about their development that their parents, so their input is invaluable.
Initial interviews with parents should cover children's medical histories, behavioural concerns, health status, and need for any type of special services or assistance. Once children are in attendance, parents and nursery staff members should meet regularly to discuss the child's progress, ongoing needs, and desired changes to existing programmes in order to enhance the child's experience at the facility.
Hiring Well Trained and Capable Staff Members
Employees at day nurseries often receive considerable training in order for them to offer kids the best care possible, but not all members are necessarily qualified to meet the needs of children with disabilities or specific health concerns. A Special Education Needs Coordinator (SENCO) should work closely with staff members to see that children have access to all of the support and assistance that they require. In large schools and facilities, there may be a Special Educational Needs (SEN) team in place, but smaller centres often cannot support such staff, so the owner typically takes on the role of SENCO, assuring that all children are cared for in accordance with the SEN Code of Practice.
It is important to note that not all children who qualify as special needs have obvious disabilities such as blindness or deafness. Kids who are slow learners and those who are emotionally vulnerable are also included in the special needs category.
Integrating Special Needs Children into Activities
The trend toward the full inclusion of kids with special needs is an admirable one, just so the kids are actually
included
in the activities that other children enjoy, rather than merely sitting in the same room with them. Some schools and child care centres talk about their inclusion efforts, but fail to put policies into action in ways that are meaningful. Not all kids (special needs or not) are going to enjoy or excel at all activities, but each child should be encouraged and supported in their effort to try new things, learn, grow, and develop meaningful social connections. Day nursery owners should look for ways to include all of the children in their care into as many activities as possible, keeping in mind each child's preferences, capabilities, goals, and limitations. Sitting on the sidelines is no fun for anyone - all kids need to be engaged and motivated to reach their maximum potential.
Championing the Needs of Special Kids
It is estimated that as many as 20% of all children may need special educational help at some point in their academic careers, so it is important that people who work with kids strive to understand and appreciate the importance of tending to the needs of kids with disabilities, learning issues, emotional conditions, or special health concerns. Whether medically fragile, socially awkward, or simply having difficulty learning from traditional teaching methods, special needs kids are simply kids, each unique and each deserving of the best possible care and education possible.
RUN A DAY NURSERY IS FOR SALE.
This website is for sale [more info].
You might also like...