Dealing with Parents at Day Nurseries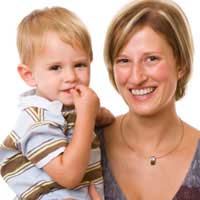 When running a day nursery, there are bound to be occasional problems and misunderstandings with parents, but by handling complaints respectfully and professionally, owners can minimise the chances that they will lose clients or have some that harbour resentments. Oftentimes, it is not the kids that cause the most stress for childcare workers; instead it is their parents who might try the patience of those who spend their days tending to the needs of children.
The Importance of Consistent Policies at Day Nurseries
Some owners of day nurseries shy away from definitively outlining their business policies and presenting them to potential clients for fear of creating an environment that feels cold or rigid. In reality, however, establishing clear policies regarding fees, hours of operation, behavioural expectations, disciplinary measures, and how staff members deal with children's illnesses and injuries should actually decrease the chances that disagreements will arise. When parents have been provided with clear information in advance, they are far less inclined to feel that their expectations are not being met.
Compromise and Flexibility in Child Care
There are some questions in life that have definite right and wrong answers. Mathematical equations, for example, fall into this category. For everything else, there are usually less defined parameters and the best solutions are often those that include compromise and flexibility. When it comes to dealing with children, both caregivers and parents are wise to make the effort to come to comfortable compromises, as long as neither side is left feeling that they have been taken advantage of or that the care of the children is to be compromised in any way.
Oftentimes, parents have very definite ideas about the specifics of the care of their children, as well they should. Unfortunately, when placing children into daycare environments with a variety of other children, it may not be reasonable to expect that caregivers will be able to handle all situations in the exact manner that in individual parents might prefer. For example, parents may be able to tailor napping schedules to each child's preferences and natural tendencies while they are at home, but most day nurseries do their best to encourage older babies and toddlers to rest on a set schedule, so that all children will have a level of consistency in their everyday activities. Parents who insist on controlling all aspects of their children's daily activities may be better served by choosing private nanny care, giving them the ability to maintain greater authority over their children's schedules.
Respectful Interaction with Parents at Daycare Centres
No matter what problems might arise between clients and daycare providers, there is never a need to treat parents in anything less than a courteous and professional manner. Handling problems and complaints with calmness and an attitude of respectful appreciation for parental concern not only encourages happy clientele, but provides children with good examples of how to cope with disagreements. Also, day nursery owners may want to remind themselves that satisfied parents will share their opinions about their children's caregivers with friends, neighbours, and family members, as will those who are unhappy with the employees or policies of a specific nursery. It is far better to work with parents as much as is reasonable in order to create an environment of trust and mutual appreciation than it is to let an angry client do your advertising for you.
RUN A DAY NURSERY IS FOR SALE.
This website is for sale [more info].
You might also like...