About Our Site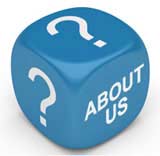 RunADayNursery was formed to offer a unique reference point on how to start up and run a day nursery.
Love Kids? Been working as a Nursery Manager, Nanny, Children's Educator, or Similar? Stuck in a Rut and ready for your next challenge?Then this could be the website for you.
Running a Day Nursery is no easy operation and requires careful planning and assessment of the associated responsibilities, but for the right person, it can also be an extremely rewarding and successful career path.
If you have the right professional background, appropriate qualifications, and solid financial backing as well as the drive and ambition to succeed, then you are half way there to running your own day nursery.
Day nurseries seem to be in ever-greater demand as mothers are increasingly persuaded to return to work, economic necessity means both parents often have jobs, and families no longer live close to relatives able to help with regular childcare. This all creates a need for good, well-run, and safe day nurseries where children are happy and parents need not worry.
So if running a day nursery is for you, this site is essential reading. Just a quick browse will give you advice on qualifications needed and how to get the ball rolling, while a more in-depth search will help with choosing and finding a location for your nursery, adhering to government rules and regulations, and informing you on issues involved in employing staff - as well as giving lots of information on those all important little people, the children themselves!
If you wish us to explore any issues related to running a day nursery in greater depth - or want answers to specific questions, just let us know as we have experts on hand who can personally deal with your query. We have had two readers who did just that and who are now on their way to an exciting new future - so what are you waiting for?Good Luck!

Related Articles in the 'Site Information' Category...